removals Leyton
Man And Van Leyton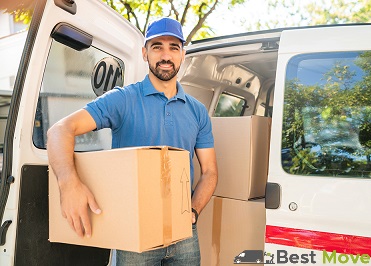 If you are in search of a reliable and efficient man and van service in Leyton, Best Move is your best bet. This company has established itself as a top player in the industry, providing quality services to residents and businesses in Leyton and surrounding areas.
You will ask, why choose exactly Best Move for your man and van needs in Leyton? Here are some of the key reasons:
Experienced and professional staff
Affordable prices
Wide range of services
Excellent customer service
The Amazing Staff of Best Move and Its Wide Range of Services
Best Move has a team of experienced and highly skilled staff who are dedicated to providing the best possible service to their clients. They have the knowledge and expertise to handle all types of moves, whether you are moving a few items or an entire house or office. They will take care of your belongings as if they were their own, ensuring that everything arrives at your destination safely and on time.
Best Move offers a wide range of services to cater to the needs of their clients. They provide domestic and commercial moves, packing and unpacking services, furniture assembly and disassembly, and storage solutions. Whether you are moving locally or across the country, they have the expertise and resources to make your move as smooth and stress-free as possible.
Affordable Prices & Excellent Customer Support
Best Move offers competitive prices for their man and van services, making them an affordable option for people on a tight budget. They have transparent pricing policies, with no hidden fees or charges, so you can be sure that you are getting the best value for your money.
At Best Move, customer satisfaction is their top priority. They strive to provide excellent customer service at every stage of the moving process, from the initial consultation to the final delivery of your belongings. They are always available to answer any questions or concerns you may have, and they will keep you informed every step of the way.
Best Move is committed to reducing its impact on the environment. They use eco-friendly packing materials and have implemented practices to reduce waste and energy consumption. By choosing Best Move for your man and van needs, you can feel good knowing that you are supporting a company that is committed to sustainability.
Leyton: A Vibrant & Diverse Community
Leyton is a vibrant and diverse community located in the London Borough of Waltham Forest. It is home to over 50,000 residents and has a rich cultural history. Leyton is well-connected to the rest of London, with excellent transport links via the Central Line and Overground.
There are plenty of things to see and do in Leyton, including:
The Leytonstone Art Trail, a popular annual event showcasing the work of local artists
The Olympic Park, which hosted the 2012 Summer Olympics and Paralympics
The Walthamstow Wetlands, a nature reserve with over 10 reservoirs and a variety of wildlife
The William Morris Gallery, a museum dedicated to the life and work of the famous artist and designer
The Leyton Orient Football Club, a professional football club with a loyal fanbase
Schedule Your Move Today!
Best Move is the top choice for anyone looking for a reliable and efficient man and van service in Leyton. With their experienced and professional staff, affordable prices, a wide range of services, excellent customer service, and commitment to sustainability, you can trust them to take care of your moving needs. Whether you are moving across the street or across the country, Best Move has the expertise and resources to make your move a success.
Our experience with home and office removals spans more than 10 years. Best Move's technicians are well-trained and subject to regular Quality Control checks, which ensure a high standard of service.
We value client satisfaction and always try to provide quick and efficient removal service at affordable rates. We pride ourselves with having 95% positive feedback. This motivates us to go above and beyond for our customers.
Frequently Asked Questions By Our Customers
How long will my removal take?
Our representatives will make sure to calculate the time needed for your move. It depends on the amount of goods to move, plus the distance that has to be covered. Parking space should also be taken into consideration. The closer the van is parked to your property, the less time it would take the movers to load all your boxes and furniture. Our representatives take all factors into account, so in order to get the time for your removal properly calculated make sure to tell us all the specifics and details of your move.
Do you provide packing and boxes?
Yes, we can include boxes and packing service for your house, office removals, and man and van service. We have high quality packing materials(such as bubble wrap, strong tape and packing paper) to guarantee safe transportation of your goods.
What do removal costs include? Are there any hidden or extra charges?
Best Move arranges every single detail and provides you with a quote based on the estimated time for the move. We believe in transparency, so we try to include everything in our calculations. Unexpected situations and delays can occur, so we cannot guarantee our quote is final.
Top Areas We Cover – We Often Receive Inquiries For:
Ready To Book A Service?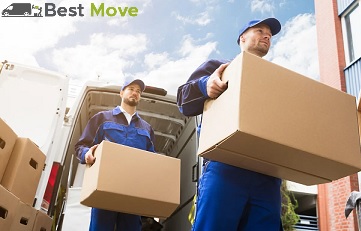 Let us handle your move! To get started, request a free quote through our website's contact form or call us at 02034045162 at any point of the day or night as the team's customer support is online 24h a day waiting to hear from you. We'll need your pick-up and drop off addresses, the date of your move, your name, contacts and a rough list of the items you need to transport. One of our sales agents will contact you with a quote and schedule your removals service. On the day of your appointment, our professional moving team will handle everything while you sit back and relax because that's what you are paying for!
Testimonials
I ordered some flat packs and I thought it would be easy to assemble. Not only I wasted so many hours, but the pieces never came out. Fortunately, Best Move's man made it look easy, so easy I think I can now do it myself.
Best Move gave me the best quote out of all the man and van companies I called. I was also pleasantly surprised to see how fast and careful they worked. No items were damaged at the end of my move. Definitely would call them again.
Junk clearance is a job I wouldn't like to face. Thankfully, Best Move has a solution and your guys were working like they do rubbish removals every day. Now this place looks set to become our new office.