removals South Ockendon
Man And Van South Ockendon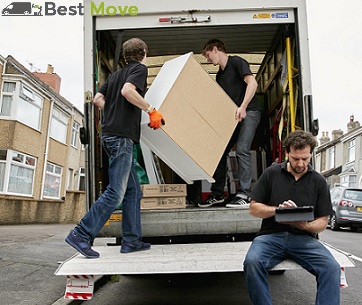 Moving to a new home can be an exciting experience, but it can also be a stressful one. There are so many things to consider and plan for, from packing up your belongings to finding the right moving company to help you transport everything to your new place. In South Ockendon, a town located in the Thurrock district of Essex, there are many unique moving needs that residents may have. That's where Best Move's Man and Van services come in – with their flexibility and dedication to meeting the specific needs of each customer, they are the perfect choice for anyone looking to move in or out of South Ockendon.
Flexibility - The Key Advantage of Best Move
One of the key reasons why Best Move's Man and Van services are so important for South Ockendon's unique moving needs is their flexibility. They understand that every move is different and that each customer will have their own specific requirements and preferences.
That's why they offer a range of different services to suit every need, from packing and unpacking to furniture assembly and disassembly. No matter what your needs are, they can tailor their services to meet them.
Other Specifications That Sets Best Move Apart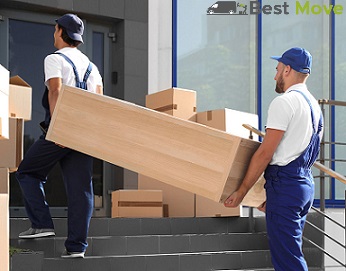 Experienced team: The team at Best Move is highly experienced in all aspects of moving, from packing fragile items to navigating narrow hallways and staircases. They know how to handle all types of belongings and can ensure that everything is transported safely and securely.
Local knowledge: Best Move's team members are familiar with the area and can provide helpful advice on the best routes to take and the most efficient way to get your belongings to your new home. This can be especially helpful in South Ockendon, where there may be specific road closures or traffic patterns to consider.
Flexible scheduling: Best Move understands that people have busy schedules and may need to move on weekends or during the evening. They offer flexible scheduling options to accommodate these needs and ensure that the move is as convenient as possible for the customer.
Affordable pricing: Moving can be expensive, but Best Move's Man and Van services are competitively priced and offer excellent value for money. They provide transparent pricing and no hidden fees, so customers can be confident that they are getting a fair deal.
Customized services: Best Move's Man and Van services can be customized to meet each customer's specific needs. Whether you need help with packing, loading and unloading, or furniture assembly, they can provide the services you require.
Trust The Proven Answer!
The flexibility and personalized approach of Best Move's Man and Van services make them an excellent choice for anyone looking to move in or out of South Ockendon.
They understand the unique needs of the area and can provide tailored solutions to ensure a stress-free and efficient move. With their experienced team, local knowledge, and affordable pricing, they are the perfect partner for anyone embarking on a move in this bustling town.
Our experience with home and office removals spans more than 10 years. Best Move's technicians are well-trained and subject to regular Quality Control checks, which ensure a high standard of service.
We value client satisfaction and always try to provide quick and efficient removal service at affordable rates. We pride ourselves with having 95% positive feedback. This motivates us to go above and beyond for our customers.
Top Areas We Cover – We Often Receive Inquiries For:
Ready To Book A Service?
You can request a no-cost quotation from us through our website's contact form or by phoning our cordial representatives at 02034045162. We'll require details such as the pickup and drop-off addresses, the moving date, your name, phone number, email, and a rough inventory of the goods you wish to relocate.
Subsequently, one of our sales agents will reach out to you to provide you with a quote and schedule your removal services. On the day of your appointment, our qualified movers will execute your specifications while you rest and relax.
Frequently Asked Questions By Our Customers
How are storage payments made?
During the booking process, a customer agent will ask about the estimated value of your belongings. Storage is calculated on weekly basis. So, please note that the price may be amended depending on whether the number of storage containers changes. If such a situation occurs, you will be informed within 2 business days.
How do I pay for the man and van service?
Once the arrangement is made and you accept the quote and the final duration is confirmed, we require the payment to be done before completion of the job. Please note that your card may be charged for the full price of the Service immediately upon booking or at any time before the Service begins. We advise our customers to pay via debit or credit card.
Are my goods insured?
Our services are completely insured. All prices include insurance and VAT.
Testimonials
I ordered some flat packs and I thought it would be easy to assemble. Not only I wasted so many hours, but the pieces never came out. Fortunately, Best Move's man made it look easy, so easy I think I can now do it myself.
Best Move gave me the best quote out of all the man and van companies I called. I was also pleasantly surprised to see how fast and careful they worked. No items were damaged at the end of my move. Definitely would call them again.
Junk clearance is a job I wouldn't like to face. Thankfully, Best Move has a solution and your guys were working like they do rubbish removals every day. Now this place looks set to become our new office.