removals Bushey
Man And Van Bushey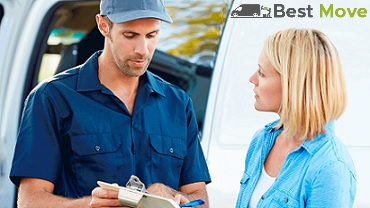 Moving can be a daunting experience for anyone, especially if you're moving to a new town like Bushey. This small town in Hertfordshire is known for its vibrant community and beautiful scenery. With its proximity to London and easy access to major roads and transport links, Bushey has become a popular destination for families, young professionals, and retirees alike.
But, as exciting as moving to Bushey may be, the thought of packing up all your belongings and transporting them to your new home can be overwhelming. That's where Best Move comes in – with their customized moving plans, they can take the stress out of your move and make it a seamless process.
Why Best Move's Customized Plans are Essential For Your Move in Bushey
At Best Move, we understand that every move is different. That's why we offer customized moving plans that are tailored to your specific needs. Whether you're moving a few streets away or to a completely new town, we can help you create a plan that works for you.
From packing and loading to transportation and unpacking, our team of professionals will work with you every step of the way to ensure that your move is stress-free and hassle-free.
Best Move has been in the moving industry for over a decade, and we have the experience and expertise to handle any move. Our team of professionals is trained to handle all types of items, including fragile and valuable items, so you can rest assured that your belongings are in good hands.
We also have the necessary equipment and tools to make your move a success. Our trucks are equipped with GPS tracking systems, so you can track your belongings every step of the way. We also have padding and blankets to protect your items during transportation, and we use special equipment to move heavy items like pianos and safes.
Affordable and Transparent Pricing
At Best Move, we believe in transparency and honesty when it comes to pricing. That's why we offer affordable and transparent pricing for our customized moving plans. We'll provide you with a detailed estimate before we start the moving process, so you know exactly what to expect.
We also offer a range of payment options to suit your needs, including credit cards, cash, and bank transfer. Our goal is to make your move as affordable and stress-free as possible.
Bushey – A Great Place to Live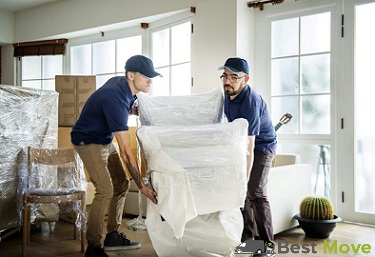 Bushey is a beautiful town with a rich history and vibrant community. With its easy access to London and major transport links, it's a popular destination for families and young professionals alike. Some of the top attractions in Bushey include:
Bushey Rose Garden
Bushey Museum and Art Gallery
St. James's Church
Bushey Golf and Country Club
Whether you're moving to Bushey for work, school, or just for a change of scenery, Best Move can help you make the transition as smooth as possible. With our customized moving plans, you can focus on settling into your new home and exploring all that Bushey has to offer.
Get Your Move On With Confidence – Book Best Move
In conclusion, moving can be a stressful experience, but it doesn't have to be. With Best Move's customized moving plans, you can enjoy a stress-free move to Bushey and start your new life in this beautiful town with ease. So why wait? Contact us today at 02034045162 to start planning your move!
Our experience with home and office removals spans more than 10 years. Best Move's technicians are well-trained and subject to regular Quality Control checks, which ensure a high standard of service.
We value client satisfaction and always try to provide quick and efficient removal service at affordable rates. We pride ourselves with having 95% positive feedback. This motivates us to go above and beyond for our customers.
Top Areas We Cover – We Often Receive Inquiries For:
Frequently Asked Questions By Our Customers
Can I move over the weekend, or overnight?
We can arrange your removals services for every day of the week, any time you want. Bear in mind that extra fee applies for late working hours (after 19:00h). Holiday appointments are not a problem as well. Being convenient is our priority.
How many men will do my removal?
The moving crew can consist of up to three men, depending on amount of goods to be moved, and the schedule demands your move has. We are responsible for providing you with a sufficient number of movers.
How long will my removal take?
Our representatives will make sure to calculate the time needed for your move. It depends on the amount of goods to move, plus the distance that has to be covered. Parking space should also be taken into consideration. The closer the van is parked to your property, the less time it would take the movers to load all your boxes and furniture. Our representatives take all factors into account, so in order to get the time for your removal properly calculated make sure to tell us all the specifics and details of your move.
Ready To Book A Service?
Best Move's man and van services are designed to make moving house, office, or furniture a breeze. Their experienced team provides reliable, affordable, and stress-free moving solutions. Visit their website and fill out the online booking form to make a reservation for their services. Details like your existing and new addresses, the distance being moved, the size of the relocation, and the day and time you need their services must be provided. The experts at Best Move will then provide you with an estimate and confirm your reservation. Additional services like packing and unpacking, disassembling and reassembling furniture, and storage options are also available.
Testimonials
I ordered some flat packs and I thought it would be easy to assemble. Not only I wasted so many hours, but the pieces never came out. Fortunately, Best Move's man made it look easy, so easy I think I can now do it myself.
Best Move gave me the best quote out of all the man and van companies I called. I was also pleasantly surprised to see how fast and careful they worked. No items were damaged at the end of my move. Definitely would call them again.
Junk clearance is a job I wouldn't like to face. Thankfully, Best Move has a solution and your guys were working like they do rubbish removals every day. Now this place looks set to become our new office.