removals Camden Town
Man And Van Camden Town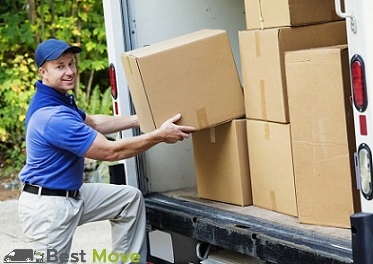 Best Move is a professional moving company that provides reliable and efficient man and van services for your art and antique relocation needs in Camden Town.
With years of experience in the moving industry, we know how to handle delicate and valuable items with care and attention. Our team of expert movers is trained to handle all types of art and antique pieces, from paintings and sculptures to fragile porcelain and glassware. Best Move is founded more than a decade ago and comes to be the locals' favourite solution for any moving and removals service you may need there.
How Best Move's Man and Van Services Can Help with Your Camden Town Art and Antique Relocation
Camden Town is a bustling and vibrant area of London, known for its eclectic mix of shops, markets, and nightlife. It's also home to a thriving arts and culture scene, with a variety of galleries and museums showcasing works from both established and up-and-coming artists. Whether you're a collector or an artist yourself, Camden Town is a fantastic place to be.
However, as exciting as it is to be in Camden Town, relocating your art and antique collection in this area can be a challenge. The streets are narrow, parking is limited, and the traffic can be overwhelming at times. But with Best Move's Man and Van services, you can rest assured that your valuable possessions will be moved safely and efficiently.
Expert Team & Careful Approach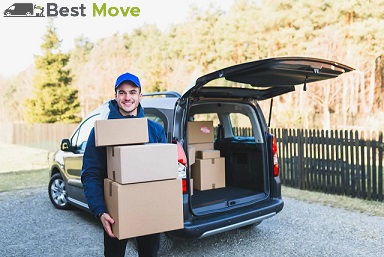 Our team of expert movers has years of experience in the moving industry and are trained to handle all types of art and antique pieces. We use specialized equipment, such as custom-built crates, padded blankets, and straps, to ensure your items are protected during transit. Our vans are also equipped with GPS tracking systems, so you can keep an eye on your belongings at all times.
When it comes to your art and antique collection, we understand that every piece is unique and requires special care. That's why we offer customized services tailored to your specific needs. Whether you need help with packing, loading, or unloading, we can create a plan that works for you. Our team will work closely with you to ensure that your items are moved safely and efficiently.
Affordable Costs & Flexible Services
At Best Move, we believe that quality moving services should be affordable. That's why we offer competitive pricing that fits your budget. We provide upfront pricing with no hidden fees, so you know exactly what to expect. We also offer flexible payment options, so you can choose a payment plan that works for you.
As a local moving company, we know Camden Town like the back of our hand. We understand the unique challenges of moving in this area, such as limited parking and narrow streets, and we have the expertise to navigate these obstacles. Our team will work closely with you to ensure that your items are moved safely and efficiently while minimizing any disruptions to the surrounding area.
In addition to our Man and Van services, we also offer a range of other moving services, including packing and unpacking, storage, and furniture assembly. So if you're planning a move in Camden Town or anywhere else in London, we've got you covered.
Frequently Asked Questions By Our Customers
Can I move over the weekend, or overnight?
We can arrange your removals services for every day of the week, any time you want. Bear in mind that extra fee applies for late working hours (after 19:00h). Holiday appointments are not a problem as well. Being convenient is our priority.
How many men will do my removal?
The moving crew can consist of up to three men, depending on amount of goods to be moved, and the schedule demands your move has. We are responsible for providing you with a sufficient number of movers.
How long will my removal take?
Our representatives will make sure to calculate the time needed for your move. It depends on the amount of goods to move, plus the distance that has to be covered. Parking space should also be taken into consideration. The closer the van is parked to your property, the less time it would take the movers to load all your boxes and furniture. Our representatives take all factors into account, so in order to get the time for your removal properly calculated make sure to tell us all the specifics and details of your move.
Our experience with home and office removals spans more than 10 years. Best Move's technicians are well-trained and subject to regular Quality Control checks, which ensure a high standard of service.
We value client satisfaction and always try to provide quick and efficient removal service at affordable rates. We pride ourselves with having 95% positive feedback. This motivates us to go above and beyond for our customers.
Top Areas We Cover – We Often Receive Inquiries For:
Ready To Book A Service?
You can book their services by visiting their website and filling in the online booking form, or by calling their 24/7 customer service to speak to a representative. If you prefer email communication, you can also send an email to their customer service team. After providing the necessary details such as your current and new location, the size of the move, and the date and time you require their services, Best Move's team will provide you with a quote and confirm your booking.
You can also opt for additional services such as packing and unpacking, furniture dismantling and reassembly, and storage solutions. With Best Move, you can rest assured that your move will be a smooth and stress-free experience.
Testimonials
I ordered some flat packs and I thought it would be easy to assemble. Not only I wasted so many hours, but the pieces never came out. Fortunately, Best Move's man made it look easy, so easy I think I can now do it myself.
Best Move gave me the best quote out of all the man and van companies I called. I was also pleasantly surprised to see how fast and careful they worked. No items were damaged at the end of my move. Definitely would call them again.
Junk clearance is a job I wouldn't like to face. Thankfully, Best Move has a solution and your guys were working like they do rubbish removals every day. Now this place looks set to become our new office.