removals East Molesey
Man And Van East Molesey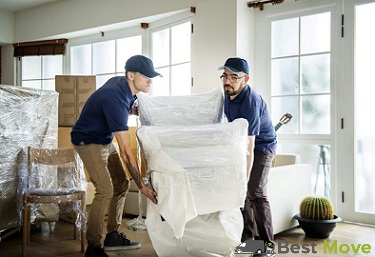 Whether you're moving to a new house, flat, or place of business, the process can be tedious and uncomfortable. When it comes to moving, there are several options, like using a man and van service. However, one company stands out from the competition when it comes to providing the best man and van services in East Molesey. Best Move is that business. The company is making local people's moving projects easy and convenient for over a decade already and has ultimate experience and knowledge about the local area and how to proceed in the most proper way in every situation there.
What Sets Best Move's Man and Van Services Apart
East Molesey is a suburban area located in the borough of Elmbridge in Surrey, England.
The town is situated on the south bank of the River Thames, with Hampton Court Palace being its most notable attraction. East Molesey is a beautiful town with a vibrant community and a range of amenities, including restaurants, pubs, shops, and more. When it comes to moving in East Molesey, there are many reasons why you should consider hiring Best Move's man and van services over DIY moving solutions.
What Makes Best Move The Better Choice
Firstly, Best Move's team of professional movers is highly experienced and trained to handle any type of move. They are knowledgeable about the best packing techniques and have the necessary equipment to ensure that your belongings are transported safely and securely.
Second, Best Move's man and van services are known for their flexibility, which can be tailored to meet your specific needs. They offer a range of services, such as packing, loading, unloading, and unpacking, and even storage options if required. This means that you can customize the services you need and trust the professionals to handle the rest. In other words, you have the freedom to choose the services that work best for you and leave the rest to the capable hands of Best Move
Thirdly, Best Move's man and van services are highly affordable. While some people may think that hiring a professional moving company is expensive, Best Move's prices are competitive and offer excellent value for money. When you consider the time, effort, and stress that you will save by hiring professionals, it's easy to see why it's worth the investment.
Stress-Free & Smooth Move
One thing that sets Best Move apart from DIY moving alternatives is their commitment to customer satisfaction. They understand that moving can be a stressful experience, so they make every effort to make the process as easy and hassle-free as possible. They go above and beyond to ensure that you are completely satisfied with their service, and they are always available to answer any questions you may have. With Best Move, you can rest assured that your move will be a smooth and stress-free experience, thanks to their dedication to customer satisfaction.
Let Our Experts In East Molesey Take The Heavy Lifting Out Of Your Move!
If you're moving in East Molesey and want the best man and van services available, look no further than Best Move. With their experienced team of movers, flexible services, competitive prices, and commitment to customer satisfaction, they are the clear choice for anyone looking to make their move as stress-free and efficient as possible. So, sit back, relax, and let Best Move take care of your move.
Our experience with home and office removals spans more than 10 years. Best Move's technicians are well-trained and subject to regular Quality Control checks, which ensure a high standard of service.
We value client satisfaction and always try to provide quick and efficient removal service at affordable rates. We pride ourselves with having 95% positive feedback. This motivates us to go above and beyond for our customers.
Top Areas We Cover – We Often Receive Inquiries For:
Ready To Book A Service?
Reach out to us for a complimentary quote today, and we'll handle everything for you! You can easily contact us by calling 02034045162 or filling out our website's contact form. We'll ask for your contact details & information about the belongings you need moved. Our team will schedule your relocation service and provide you with an estimated cost. Our team of professional movers will manage everything with care and precision on the day of your move, ensuring a seamless experience.
Frequently Asked Questions By Our Customers
Do you provide packing and boxes?
Yes, we can include boxes and packing service for your house, office removals, and man and van service. We have high quality packing materials(such as bubble wrap, strong tape and packing paper) to guarantee safe transportation of your goods.
What do removal costs include? Are there any hidden or extra charges?
Best Move arranges every single detail and provides you with a quote based on the estimated time for the move. We believe in transparency, so we try to include everything in our calculations. Unexpected situations and delays can occur, so we cannot guarantee our quote is final.
What about moving pets along?
Testimonials
I ordered some flat packs and I thought it would be easy to assemble. Not only I wasted so many hours, but the pieces never came out. Fortunately, Best Move's man made it look easy, so easy I think I can now do it myself.
Best Move gave me the best quote out of all the man and van companies I called. I was also pleasantly surprised to see how fast and careful they worked. No items were damaged at the end of my move. Definitely would call them again.
Junk clearance is a job I wouldn't like to face. Thankfully, Best Move has a solution and your guys were working like they do rubbish removals every day. Now this place looks set to become our new office.