removals Welling
Man And Van Welling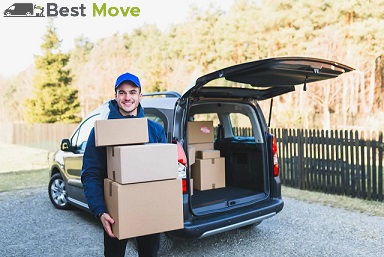 Moving to a new home can be a daunting task, and it's not uncommon to feel overwhelmed by the sheer amount of work involved. From packing your belongings to finding the right transportation, there are numerous tasks to tackle, and it's easy to feel like you're running out of time. Fortunately, Best Move's man and van services in Welling can help you save both time and money on your move. The company is one of the most trusted solutions in the industry and is trusted by thousands of people in the UK capital. With Best Move, your satisfaction is guaranteed and your belongings are safe!
Best Move - Your Lifesaver When it's Time to Move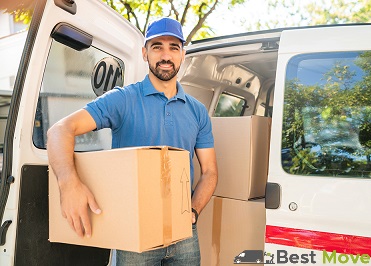 Here are some of the few reasons Best Move can be your lifesaver on a moving day:
Expertise and Experience: Best Move's man and van team in Welling has the expertise and experience to handle your move efficiently. They understand that each move is unique, and they'll work with you to create a customized plan that fits your needs. Whether you're moving locally or long-distance, their team can help you pack, load, unload, and transport your belongings safely and quickly. They use the latest equipment and techniques to ensure that your items are protected during the move.
Cost-effective: Best Move's man and van services in Welling are cost-effective. Unlike other moving companies that charge a flat rate, you only pay for the time you need. The team will work quickly and efficiently to ensure that you get the best value for your money. They also offer competitive prices that can help you save a significant amount of money on your move. Plus, they provide a free quote upfront, so you know exactly what you'll be paying before the move.
Flexible Schedule: Best Move's man and van services in Welling are available on a flexible schedule. They understand that moving can be stressful, and they're here to make it as easy and convenient as possible for you. Whether you need to move during the weekend or after office hours, the team can accommodate your needs. They'll work with you to find a time that works best for you, and they'll be there when you need them.
Insurance Coverage: Best Move's man and van services in Welling come with insurance coverage to protect your belongings during the move. They understand that accidents can happen, and they're here to give you peace of mind. In the unlikely event of any damage, they'll compensate you accordingly, so you don't have to worry about any additional costs.
Additional Services: Best Move's man and van services in Welling also offer additional services that can help you save time and money. For example, they offer packing and unpacking services, which can help you save hours of time and ensure that your belongings are packed safely and securely. They also offer storage solutions if you need to store your items for a short or long period.
What Makes Welling a Special Place
Welling is a suburban town in the London Borough of Bexley, located in the southeastern part of London. With a population of more than 42,000 people, it's a popular destination for families and professionals who want to enjoy a quieter life without sacrificing the convenience of living in a big city.
The town boasts excellent transport links, including several bus routes and a train station, making it easy to travel to other parts of London and beyond. Additionally, there are plenty of green spaces, shops, restaurants, and good schools in the area, making it an ideal place to call home.
Experience Our Exceptional Man and Van Service in Welling Now!
If you're planning to move in Welling, hiring Best Move's man and van services is surely a wise decision. Their team of experts has the expertise and experience to handle your move efficiently, while their cost-effective prices, flexible schedule, insurance coverage, and additional services can help you save time and money. To book Best Move's man and van services in Welling, simply fill up the online booking form, send us an e-mail or instantly schedule your service by making a call on 020 3404 5162 at any point of the day or night.
Our experience with home and office removals spans more than 10 years. Best Move's technicians are well-trained and subject to regular Quality Control checks, which ensure a high standard of service.
We value client satisfaction and always try to provide quick and efficient removal service at affordable rates. We pride ourselves with having 95% positive feedback. This motivates us to go above and beyond for our customers.
Frequently Asked Questions By Our Customers
How do I pay for the man and van service?
Once the arrangement is made and you accept the quote and the final duration is confirmed, we require the payment to be done before completion of the job. Please note that your card may be charged for the full price of the Service immediately upon booking or at any time before the Service begins. We advise our customers to pay via debit or credit card.
Are my goods insured?
Our services are completely insured. All prices include insurance and VAT.
What are we not allowed to move or store?
Please bear in mind that we cannot move hazardous, dangerous, illegal, stolen, perishable, environmentally harmful or explosive goods, firearms or weapons, biohazardous items, or drugs.
Top Areas We Cover – We Often Receive Inquiries For:
Ready To Book A Service?
The process of scheduling man and van services from Best Move is easy and uncomplicated. You can call us or schedule our services online, and we'll give you a precise price that's tailored to your needs. You can select a date and time that works for you, and we'll try to fit you into our schedule thanks to our flexible booking choices. Because we're dedicated to providing exceptional customer service, we're always available to address any queries or worries you might have. You can relax knowing that Best Move has your move covered.
Testimonials
I ordered some flat packs and I thought it would be easy to assemble. Not only I wasted so many hours, but the pieces never came out. Fortunately, Best Move's man made it look easy, so easy I think I can now do it myself.
Best Move gave me the best quote out of all the man and van companies I called. I was also pleasantly surprised to see how fast and careful they worked. No items were damaged at the end of my move. Definitely would call them again.
Junk clearance is a job I wouldn't like to face. Thankfully, Best Move has a solution and your guys were working like they do rubbish removals every day. Now this place looks set to become our new office.