removals Palmers Green
Man And Van Palmers Green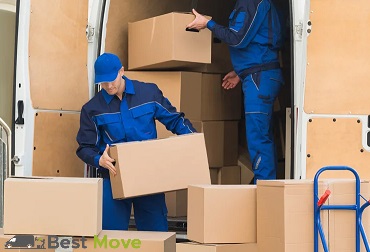 Moving to a new house can be a stressful experience, especially when you have to relocate all your belongings to a new place. This process involves a lot of heavy lifting, packing and unpacking, and transportation of goods. To ease the burden of moving, it is essential to hire a reliable man and van service. If you are planning to move to Palmers Green, you can trust Best Move to provide a safe and secure option for your move.
Best Move is a reputable removal company that has been providing removal services for many years. The company has a team of experienced and highly trained professionals who will ensure that your move goes smoothly. The company is fully insured, so you can rest assured that your belongings are protected in case of any mishap during the move.
How Best Move's Attention to Detail Makes All the Difference in Your Move

Palmers Green is a suburban town located in North London, known for its green spaces and peaceful atmosphere. The town is famous for its beautiful parks, including Broomfield Park and Grovelands Park, which offer a serene and tranquil environment. The town is also home to a range of shops, restaurants, and cafes, making it an ideal location for families and young professionals.
Moving to a new house in Palmers Green can be exciting, but it also involves a lot of work. One of the most challenging aspects of moving is packing and transporting your belongings safely. This is where Best Move's man and van service comes in. Best Move is a reputable removal company that offers a range of services to help you move house safely and efficiently.
The Benefits of Best Move's Range of Additional Services For a Stress-Free Move
Best Move's man and van service is not just about transportation; it also includes packing and unpacking services. The company provides a team of experienced packers who will pack your belongings safely and securely. They will also label each box, making it easy for you to find your items when you unpack. The packers use high-quality packing materials to ensure that your belongings are protected during transportation.
Best Move's Competitive Pricing Makes Them the Best Value for Your Money
Another advantage of Best Move's man and van service is that it is cost-effective.
This service is perfect for those who are on a tight budget but still want to ensure that their belongings are transported safely. Best Move offers competitive prices for its man and van service, making it an affordable option for anyone who is moving house.
Don't Sweat The Small Stuff – Let Best Move Handle Your Tasks
If you are planning to move to Palmers Green, Best Move's man and van service is an excellent option for your move. The company offers a range of services, including packing, transportation, and unpacking, to ensure that your move is safe and secure. Best Move's man and van service is cost-effective, making it an affordable option for anyone who is on a tight budget. With Best Move, you can rest assured that your move will be stress-free and straightforward.
Our experience with home and office removals spans more than 10 years. Best Move's technicians are well-trained and subject to regular Quality Control checks, which ensure a high standard of service.
We value client satisfaction and always try to provide quick and efficient removal service at affordable rates. We pride ourselves with having 95% positive feedback. This motivates us to go above and beyond for our customers.
Top Areas We Cover – We Often Receive Inquiries For:
Frequently Asked Questions By Our Customers
How many men will do my removal?
The moving crew can consist of up to three men, depending on amount of goods to be moved, and the schedule demands your move has. We are responsible for providing you with a sufficient number of movers.
How long will my removal take?
Our representatives will make sure to calculate the time needed for your move. It depends on the amount of goods to move, plus the distance that has to be covered. Parking space should also be taken into consideration. The closer the van is parked to your property, the less time it would take the movers to load all your boxes and furniture. Our representatives take all factors into account, so in order to get the time for your removal properly calculated make sure to tell us all the specifics and details of your move.
Do you provide packing and boxes?
Yes, we can include boxes and packing service for your house, office removals, and man and van service. We have high quality packing materials(such as bubble wrap, strong tape and packing paper) to guarantee safe transportation of your goods.
Ready To Book A Service?
Best Move's man and van services are also available for urgent or last-minute moves. If you need to book their services on short notice, you can contact them by phone at 02034045162 or by email.
Their team will do their best to accommodate your request and provide you with the help you need. Best Move understands that unexpected situations can arise, which is why they are committed to providing a flexible and responsive service to meet your needs.
Testimonials
I ordered some flat packs and I thought it would be easy to assemble. Not only I wasted so many hours, but the pieces never came out. Fortunately, Best Move's man made it look easy, so easy I think I can now do it myself.
Best Move gave me the best quote out of all the man and van companies I called. I was also pleasantly surprised to see how fast and careful they worked. No items were damaged at the end of my move. Definitely would call them again.
Junk clearance is a job I wouldn't like to face. Thankfully, Best Move has a solution and your guys were working like they do rubbish removals every day. Now this place looks set to become our new office.