removals Cobham
Man And Van Cobham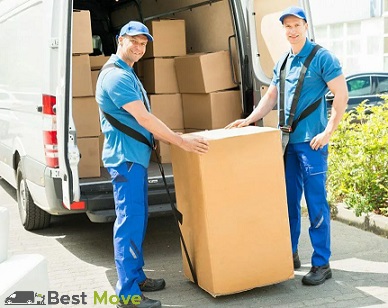 Moving to a new home can be an exciting and overwhelming experience. On one hand, you're excited about the prospect of starting a new chapter in your life, but on the other hand, there are many logistical challenges to overcome. Fortunately, with the help of Best Move's man and van services, your move to Cobham can be both easy and even fun! Best Move is founded more than a decade ago and comes to be one of London's most trusted and cost-effective options for man and van services. You can rely on the experts to show up on time and deal with absolutely any task you have there around the time-consuming move so you can focus on the more important part of your relocation.
How The Team Will Make Your Cobham Move Easy & Even Fun
Experienced and Professional Staff
The team at Best Move is made up of experienced and professional movers who have the skills and knowledge to handle all aspects of your move. They can help you pack and load your belongings, transport them to your new home, and even help you unpack and set up your new space. With their help, you can rest assured that your move will be handled with care and attention to detail.
Moving can be expensive, but with Best Move's man and van services, you can get reliable and affordable moving solutions that won't break the bank. They offer competitive rates for their services and can help you save money on your move to Cobham.
Best Move understands that every move is unique, and they offer flexible scheduling options to meet your needs. Whether you need to move during the week, on the weekend, or even in the evening, they can accommodate your schedule and make your move as convenient as possible.
State-of-the-Art Equipment
Moving heavy furniture and other bulky items can be a challenge, but with Best Move's state-of-the-art equipment, they can handle even the most challenging moves with ease. They use high-quality moving trucks, dollies, and other equipment to ensure that your belongings are transported safely and efficiently.
Excellent Customer Service
At Best Move, customer satisfaction is their top priority. They pride themselves on providing excellent customer service and will go above and beyond to ensure that your move is a success. From your initial consultation to the final delivery of your belongings, they'll be there every step of the way to answer your questions and address any concerns you may have.
Cobham – a Charming Town With Rich History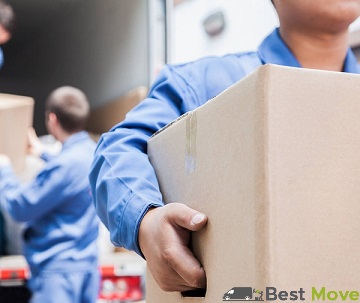 Cobham is a charming town located in the heart of Surrey, England. This beautiful town boasts a rich history and offers a variety of amenities and attractions that make it an ideal place to call home. With its stunning natural beauty, excellent schools, and convenient transportation links, it's no wonder that so many people are choosing to move to Cobham.
If you're planning a move to this picturesque town, you may be wondering how you'll manage to move all of your belongings without breaking the bank or your back. That's where Best Move's man and van services come in. With their reliable and affordable moving solutions, they can help make your move to Cobham a stress-free experience.
Hire Our Skilled Man and Van Team in Cobham Today!
Moving to Cobham can be an exciting and enjoyable experience, especially when you have the help of Best Move's man and van services. With their experienced and professional staff, affordable prices, flexible scheduling options, state-of-the-art equipment, and excellent customer service, they can help make your move to Cobham easy and even fun!
Our experience with home and office removals spans more than 10 years. Best Move's technicians are well-trained and subject to regular Quality Control checks, which ensure a high standard of service.
We value client satisfaction and always try to provide quick and efficient removal service at affordable rates. We pride ourselves with having 95% positive feedback. This motivates us to go above and beyond for our customers.
Top Areas We Cover – We Often Receive Inquiries For:
Frequently Asked Questions By Our Customers
How long will my removal take?
Our representatives will make sure to calculate the time needed for your move. It depends on the amount of goods to move, plus the distance that has to be covered. Parking space should also be taken into consideration. The closer the van is parked to your property, the less time it would take the movers to load all your boxes and furniture. Our representatives take all factors into account, so in order to get the time for your removal properly calculated make sure to tell us all the specifics and details of your move.
Do you provide packing and boxes?
Yes, we can include boxes and packing service for your house, office removals, and man and van service. We have high quality packing materials(such as bubble wrap, strong tape and packing paper) to guarantee safe transportation of your goods.
What do removal costs include? Are there any hidden or extra charges?
Best Move arranges every single detail and provides you with a quote based on the estimated time for the move. We believe in transparency, so we try to include everything in our calculations. Unexpected situations and delays can occur, so we cannot guarantee our quote is final.
Ready To Book A Service?
Thinking of relocating? Let us help you with a free quote today! Contact us either by filling out our website contact form or giving us a call at 02034045162. Please provide us with the essential information, like your contact information, and a basic list of supplies you need to be moved. Your move will be scheduled and a quote given to you by one of our sales representatives. On the day of your move, leave the labour-intensive lifting to our skilled movers so you can take a well-earned break.
Testimonials
I ordered some flat packs and I thought it would be easy to assemble. Not only I wasted so many hours, but the pieces never came out. Fortunately, Best Move's man made it look easy, so easy I think I can now do it myself.
Best Move gave me the best quote out of all the man and van companies I called. I was also pleasantly surprised to see how fast and careful they worked. No items were damaged at the end of my move. Definitely would call them again.
Junk clearance is a job I wouldn't like to face. Thankfully, Best Move has a solution and your guys were working like they do rubbish removals every day. Now this place looks set to become our new office.