removals Barnes
Man And Van Barnes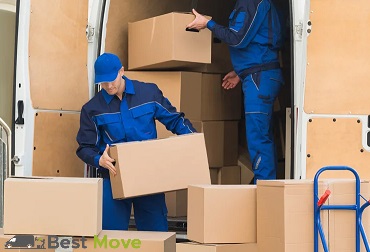 Moving can be a challenging experience, especially when it comes to the environmental impact. The transportation of belongings can create waste, and the use of non-sustainable materials can have a significant impact on the planet. That's where Best Move comes in. They prioritize sustainability and responsibility in every aspect of their business, making them the ideal choice for a move in Barnes.
By choosing Best Move for your move in Barnes, you're not only making a responsible choice for the environment but also supporting a local business that values sustainability and responsibility. With their eco-friendly practices and dedication to customer satisfaction, you can trust that your move will be a stress-free and sustainable experience.
Best Move's Eco-Friendly Practices Making Them a Responsible Choice For Your Move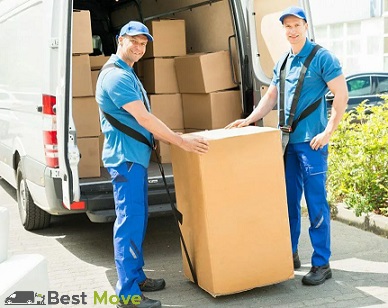 Barnes is a small suburban town located in southwest London. The community values sustainability and eco-friendliness, and Best Move's practices fit perfectly into these values. Barnes is known for its stunning riverfront and abundant green spaces, and it is no surprise that the residents are committed to preserving the environment.
Here are some of the ways that Best Move's eco-friendly practices make them a responsible choice for your move in Barnes:
Recyclable packing materials: Best Move uses only recyclable packing materials, such as biodegradable cardboard boxes and paper wrapping. These materials are an environmentally-friendly alternative to traditional materials like plastic bubble wrap and Styrofoam. Not only are these materials better for the environment, but they also ensure that your belongings are transported safely and securely.
Carbon-neutral transportation: Best Move's vehicles are all electric or run on clean-burning fuels, which means that they produce little to no carbon emissions. This eco-friendly approach reduces the impact on the environment while still providing a high-quality moving experience. In addition, Best Move offsets any remaining emissions through investments in carbon offset projects, such as renewable energy or reforestation.
Eco-friendly office practices: Best Move's commitment to sustainability extends beyond just their moving services. Their offices are equipped with energy-efficient lighting and appliances, and they use only sustainable cleaning products. This eco-friendly approach ensures that every aspect of their business is responsible and sustainable.
Whatever You Need – Best Move Deliver
In addition to their eco-friendly practices, Best Move offers a range of moving services to ensure that your move in Barnes goes smoothly.
They offer packing services, loading and unloading, transportation of your belongings, storage and even more options. Their experienced team of movers will work with you to create a customized moving plan that meets your unique needs. Check out the full rundown of services that the team has to offer you from the menu above.
Contribute To The Eco-Friendly Methods & Book Best Move
When it comes to moving, the environmental impact can be significant. However, with Best Move, you can make a positive impact on the environment while still enjoying a stress-free moving experience. By choosing an eco-friendly moving company like Best Move, you can feel good about your decision to prioritize sustainability and responsibility. So why not make the responsible choice and choose Best Move for your next move in Barnes?
Our experience with home and office removals spans more than 10 years. Best Move's technicians are well-trained and subject to regular Quality Control checks, which ensure a high standard of service.
We value client satisfaction and always try to provide quick and efficient removal service at affordable rates. We pride ourselves with having 95% positive feedback. This motivates us to go above and beyond for our customers.
Top Areas We Cover – We Often Receive Inquiries For:
Frequently Asked Questions By Our Customers
What do removal costs include? Are there any hidden or extra charges?
Best Move arranges every single detail and provides you with a quote based on the estimated time for the move. We believe in transparency, so we try to include everything in our calculations. Unexpected situations and delays can occur, so we cannot guarantee our quote is final.
What about moving pets along?
Do you do piano removals?
We have the equipment, vans, and men with experience in moving pianos (excluding grand piano).
Testimonials
I ordered some flat packs and I thought it would be easy to assemble. Not only I wasted so many hours, but the pieces never came out. Fortunately, Best Move's man made it look easy, so easy I think I can now do it myself.
Best Move gave me the best quote out of all the man and van companies I called. I was also pleasantly surprised to see how fast and careful they worked. No items were damaged at the end of my move. Definitely would call them again.
Junk clearance is a job I wouldn't like to face. Thankfully, Best Move has a solution and your guys were working like they do rubbish removals every day. Now this place looks set to become our new office.
Ready To Book A Service?
Whether you're moving house, office, or furniture, Best Move offers reliable and affordable solutions. To book their services, you fill in the online booking form. Alternatively, you can call their 24/7 customer service hotline to speak to one of their friendly representatives or send an email to their customer service team. Best Move's team will then provide you with a quote and confirm your booking, and you can choose from a range of additional services such as packing and unpacking, furniture dismantling and reassembly, and storage solutions.