packing & boxes Wandsworth
Wandsworth Removal Boxes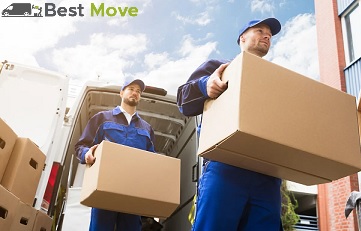 Overwhelmed by the thought of having to box up all your belongings? Running out of time? Never fear Best Move well trained; efficient packers can come to the rescue. We'll wrap it, pad it and box it up to make sure everything is ready for a safe and hassle-free move. Our packers typically arrive the day before your move and come prepared with all the necessary boxes & packing materials. Whether you need us to pack your entire house or just take care of your fragile kitchen items, we can provide a flexible service that's right for your situation. We can also supply heavy duty packing boxes in a range of sizes for your move. Our boxes are high quality to ensure your belonging stay safe and secure during the moving process. We can deliver or arrange a collection of the boxes if you want to pack them yourself.
While there are many packing kits on the market, you might be in a situation where the standard set will not cover your move-specific needs. An excellent alternative would be to refer to the removal company of your choice and they will gladly provide packing supplies. Best Move has an extensive array of packing & box units, as well as accessories and tools that are a prerequisite for sound and well-planned household packing.
If you have a large office or household, take the stress out of moving with our full-service packing and moving option. Simply provide us with a list of items and a professional will pack, wrap and load the lot. Once we arrive at the other end, everything will be unloaded and placed in the correct rooms. We will also disassemble and re-assemble your furniture. There's no better option than professional packing for easy and efficient moving. Our no-damage guarantee covers everything we pack. Many of our customers prefer to pack their items and we are happy for them to collect boxes from us without charge. However, busy lives mean that there is less stress on moving day if you allow us to come and pack for you. We can generally carry out a complete home pack in one day. Our insurance company recognises our high packing standards because they will ensure boxed items only if we have packed the contents.
It is important to use special removal boxes for your move because they have thick paper walls and will hold the weight of other boxes placed on top of them. It is really important to use enough butcher paper for your glass and kitchen wear or any fragile items. Please tape the bottom and the top of the boxes, do not fold the sides into each other. Taping the two long sides together is the best way to ensure that none of the heavy boxes will open up accidentally. All the pictures and big sheets of glasses have to be covered with bubble wrap for the best protection. The more prepared you are for the move the shorter it takes for our removalists to do the job. Do not forget, even if you have not wrapped some of your belongings perfectly, our removalists will cover everything with special, thick removals blankets.
However carefully you drive you have no control over the condition of the roads you are travelling along, and this is what makes careful packing so vital when it comes to moving valuable items. Many homeowners prefer to pack their items which is perfectly fine but many prefer not to leave it to chance and leave it to us instead. Our exemplary packing service guarantees that your items will reach your destination in the same condition as they left. A quarter of a century's worth of experience has taught us how each item should be packed to ensure its safety. We are fully insured of course should something go awry but when our professionals have done your packing the chance of you having to claim against this are negligible at best. Contact us today about our optional packing service and find out all the details of what we offer and how we can your things from A to B packed in the best possible way.
You supply the packing materials or we provide them. Our staff are fully trained in packing your home and valuables. For the transit between homes locally or long haul throughout Wandsworth, or packed for long/short term storage. Our staff will ensure your items are packed in a manner that is secure, safe and time-efficient leading to a faster and more organized move, saving you time and money.
Our experience with home and office removals spans more than 10 years. Best Move's technicians are well-trained and subject to regular Quality Control checks, which ensure a high standard of service.
We value client satisfaction and always try to provide quick and efficient removal service at affordable rates. We pride ourselves with having 95% positive feedback. This motivates us to go above and beyond for our customers.
Frequently Asked Questions By Our Customers
How do I pay for the man and van service?
Once the arrangement is made and you accept the quote and the final duration is confirmed, we require the payment to be done before completion of the job. Please note that your card may be charged for the full price of the Service immediately upon booking or at any time before the Service begins. We advise our customers to pay via debit or credit card.
Are my goods insured?
Our services are completely insured. All prices include insurance and VAT.
What are we not allowed to move or store?
Please bear in mind that we cannot move hazardous, dangerous, illegal, stolen, perishable, environmentally harmful or explosive goods, firearms or weapons, biohazardous items, or drugs.
Testimonials
I ordered some flat packs and I thought it would be easy to assemble. Not only I wasted so many hours, but the pieces never came out. Fortunately, Best Move's man made it look easy, so easy I think I can now do it myself.
Best Move gave me the best quote out of all the man and van companies I called. I was also pleasantly surprised to see how fast and careful they worked. No items were damaged at the end of my move. Definitely would call them again.
Junk clearance is a job I wouldn't like to face. Thankfully, Best Move has a solution and your guys were working like they do rubbish removals every day. Now this place looks set to become our new office.
Ready To Book A Service?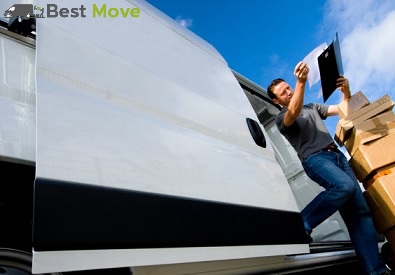 We can supply a range of packing materials from tape to shrink wrap if you choose to pack your items. Send us an enquiry or give us a call on 020 3404 5162. We offer a packing service for both domestic and business removals. Full packing or part packing (as much or as little that fits with your requirements and budget) is generally carried out a day or so before the moving day. Of course, if you decide to pack yourself, we can provide all the necessary materials including various sized cartons, bubble wrap, paper and tape, etc. Porta-robes for your hanging clothes are provided on a moving day. These ensure that moving your clothes is a breeze!
Top Areas We Cover – We Often Receive Inquiries For: