removals Warlingham
Man And Van Warlingham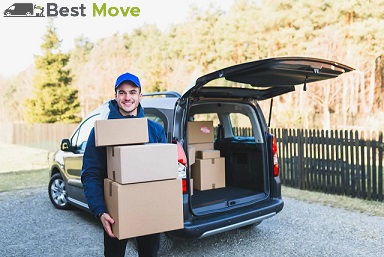 Moving to a new location can be a really time-consuming task, especially when it comes to the transportation of your belongings. While some opt for self-moving, others prefer the convenience of hiring a moving company to handle the process. However, not all moving companies are created equal, and not all of them have sustainable practices at the forefront of their operations. This is where Best Move's Man and Van Services come in, offering not only efficient moving services but also promoting sustainable practices in Warlingham.
Promoting Sustainable Moving Practices in Warlingham
Warlingham is a small town located in the Tandridge district of Surrey, England. With a population of just over 6,000 people, the town is known for its scenic views and beautiful countryside. However, like many other towns, it faces challenges when it comes to sustainability, including waste reduction, energy conservation, and transportation.
Best Move is a highly-trusted moving company that operates in Warlingham and the surrounding areas. The team has been providing reliable moving services to individuals and businesses alike for over 10 years already and comes to be the first choice of a never-ending count of customers in the area. However, what sets Best Move's Man and Van Services apart from other moving companies is its commitment to sustainability.
What are The Advantages of Best Move's Man and Van Solutions
The company has implemented several sustainable practices in its operations, including the use of fuel-efficient vehicles, recycling of packing materials, and minimizing waste. By doing so, Best Move's Man and Van Services have significantly reduced its carbon footprint, contributing to the overall sustainability of Warlingham.
Furthermore, the company's commitment to sustainability has not gone unnoticed. Best Move's Man and Van Services have received recognition for its efforts, including the Green Business Award for its commitment to reducing waste and conserving energy.
Why People of Warlingham Should Use Best Move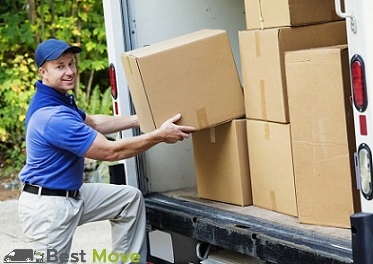 As a resident of Warlingham, hiring a moving company that promotes sustainable practices is not only convenient but also contributes to the town's sustainability efforts. By hiring Best Move's Man and Van Services, individuals and businesses can play a role in promoting sustainable practices in the town.
In addition to its sustainable practices, Best Move offers a wide range of moving services, including packing, loading, unloading, and transportation of belongings. The company's team of professionals is highly skilled and experienced in handling different types of items, ensuring that they are transported safely and securely.
To summarize, Best Move's Man and Van Services is an excellent choice for individuals and businesses in Warlingham looking for efficient and sustainable moving services. The company's commitment to sustainability, coupled with its reliable services, makes it stand out from other moving companies in the town. So if you're planning a move to or from Warlingham, consider hiring Best Move's Man and Van Services for a stress-free and sustainable moving experience.
Frequently Asked Questions By Our Customers
How are storage payments made?
During the booking process, a customer agent will ask about the estimated value of your belongings. Storage is calculated on weekly basis. So, please note that the price may be amended depending on whether the number of storage containers changes. If such a situation occurs, you will be informed within 2 business days.
How do I pay for the man and van service?
Once the arrangement is made and you accept the quote and the final duration is confirmed, we require the payment to be done before completion of the job. Please note that your card may be charged for the full price of the Service immediately upon booking or at any time before the Service begins. We advise our customers to pay via debit or credit card.
Are my goods insured?
Our services are completely insured. All prices include insurance and VAT.
Our experience with home and office removals spans more than 10 years. Best Move's technicians are well-trained and subject to regular Quality Control checks, which ensure a high standard of service.
We value client satisfaction and always try to provide quick and efficient removal service at affordable rates. We pride ourselves with having 95% positive feedback. This motivates us to go above and beyond for our customers.
Top Areas We Cover – We Often Receive Inquiries For:
Ready To Book A Service?
it is essential for individuals and businesses to promote sustainable practices in their operations, and hiring a moving company that prioritizes sustainability is one way to contribute to this effort. Best Move is a prime example of a company that has successfully integrated sustainability into its operations, contributing to the overall sustainability of Warlingham. With its reliable and efficient services, the company is an excellent choice for anyone planning a move to the town. Book your service today!
Testimonials
I ordered some flat packs and I thought it would be easy to assemble. Not only I wasted so many hours, but the pieces never came out. Fortunately, Best Move's man made it look easy, so easy I think I can now do it myself.
Best Move gave me the best quote out of all the man and van companies I called. I was also pleasantly surprised to see how fast and careful they worked. No items were damaged at the end of my move. Definitely would call them again.
Junk clearance is a job I wouldn't like to face. Thankfully, Best Move has a solution and your guys were working like they do rubbish removals every day. Now this place looks set to become our new office.