removals Tadworth
Man And Van Tadworth
Best Move is a well-known removal company that provides a range of services to its clients, including man and van services. Over the years, the company has grown and expanded its services, particularly in the Tadworth area becoming one of the most trusted local options for any moving project. The growth and expansion of Best Move's man and van services across Tadworth can be attributed to the company's commitment to providing excellent customer service, competitive pricing, and a high level of professionalism. The company's man and van services are designed to meet the needs of clients who require help with small-scale removals, such as moving a few boxes or a single piece of furniture. These services are particularly popular among students, young professionals, and small business owners.
Testimonials
I ordered some flat packs and I thought it would be easy to assemble. Not only I wasted so many hours, but the pieces never came out. Fortunately, Best Move's man made it look easy, so easy I think I can now do it myself.
Best Move gave me the best quote out of all the man and van companies I called. I was also pleasantly surprised to see how fast and careful they worked. No items were damaged at the end of my move. Definitely would call them again.
Junk clearance is a job I wouldn't like to face. Thankfully, Best Move has a solution and your guys were working like they do rubbish removals every day. Now this place looks set to become our new office.
The Growth and Expansion of Best Move's Man and Van Services Across Tadworth
Tadworth is a small town located in the borough of Reigate and Banstead in Surrey, England. It is situated on the North Downs, a range of hills that runs through Surrey, Kent, and Sussex. Tadworth is known for its tranquil and picturesque surroundings, with many green spaces and nature reserves.
The town has a strong sense of community and hosts a range of events throughout the year, including an annual carnival and a popular fireworks display. Tadworth also has a good selection of shops, restaurants, and cafes, making it a popular destination for visitors and locals alike.
How Best Move Became a Market Leader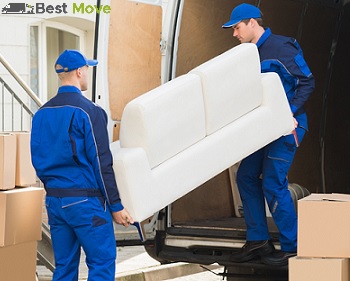 One of the key reasons for the success of Best Move's man and van services in Tadworth is the company's investment in modern technology and equipment. The company's vans are equipped with GPS tracking devices, which allow the drivers to navigate quickly and efficiently to their destination. In addition, the company uses the latest packaging materials to ensure that the items being transported are protected from damage during transit.
Another factor that has contributed to the growth of Best Move's man and van services in Tadworth is the company's commitment to sustainability. The company uses eco-friendly packaging materials and recycles all of its waste, reducing its carbon footprint and contributing to a cleaner environment. This approach has resonated with clients who are increasingly concerned about the impact of their activities on the planet.
Why People of Tadworth Trust Best Move Today
The growth and expansion of Best Move's man and van services in Tadworth have not been without challenges. The company has had to contend with intense competition from other removal companies in the area, many of which offer similar services at competitive prices.
However, Best Move has been able to differentiate itself from its competitors by providing a high level of customer service, investing in modern technology and equipment, and promoting sustainability.
Constant Development
Looking ahead, the future of Best Move's man and van services in Tadworth looks bright. The company is continuing to invest in its services and expand its operations, with plans to open new branches in other parts of Surrey and the surrounding areas. With its commitment to customer service, sustainability, and innovation, Best Move is well-positioned to continue growing and expanding its services in the years to come.
Our experience with home and office removals spans more than 10 years. Best Move's technicians are well-trained and subject to regular Quality Control checks, which ensure a high standard of service.
We value client satisfaction and always try to provide quick and efficient removal service at affordable rates. We pride ourselves with having 95% positive feedback. This motivates us to go above and beyond for our customers.
Frequently Asked Questions By Our Customers
How are storage payments made?
During the booking process, a customer agent will ask about the estimated value of your belongings. Storage is calculated on weekly basis. So, please note that the price may be amended depending on whether the number of storage containers changes. If such a situation occurs, you will be informed within 2 business days.
How do I pay for the man and van service?
Once the arrangement is made and you accept the quote and the final duration is confirmed, we require the payment to be done before completion of the job. Please note that your card may be charged for the full price of the Service immediately upon booking or at any time before the Service begins. We advise our customers to pay via debit or credit card.
Are my goods insured?
Our services are completely insured. All prices include insurance and VAT.
Top Areas We Cover – We Often Receive Inquiries For:
Ready To Book A Service?
Are you relocating soon? Don't worry about the hassle of moving. Simply contact us for a free quote today! You have two options to get in touch with us – fill out our website contact form or call us at 020 3404 5162. Give us the details of your move, including the pick-up and drop-off addresses, the date and time of your move, your name and contact information, and a brief description of the items you need to be relocated. Our team will provide you with a quote and schedule your removals service. Sit back and relax on moving day while our professional moving team takes care of everything.