removals Swanley
Man And Van Swanley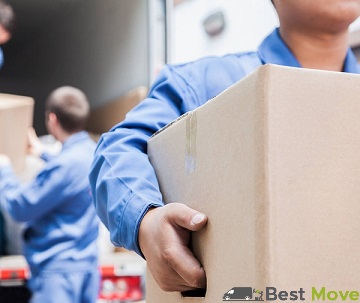 Best Move is a well-known company covering the city of Swanley, providing reliable and affordable man and van services to local residents. The company has established a reputation for providing top-quality services to their customers, ensuring that their belongings are moved with care and precision.
The team of professionals at Best Move is committed to making sure that their clients receive the best possible experience, whether they are moving locally or long-distance. With the full rundown of solutions that Best Move has to offer you and the outstandingly good prices and deals, you can be sure that the team's services are probably your best local option!
The Cost-Effective Solution For Your Relocation in Swanley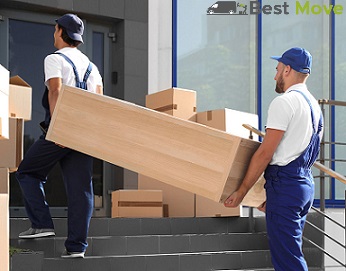 Swanley is a town located in Kent, in the southeast of England. It is situated within easy reach of London, making it an ideal location for commuters. The town has a rich history, with evidence of Roman and Anglo-Saxon settlements in the area. The town is known for its beautiful parks and green spaces, making it a popular destination for families and nature lovers. The people of Swanley are known for their strong community spirit, and they place a great deal of trust in companies like Best Move.
Proven Track Record & High-Quality Service
One of the reasons that the people of Swanley trust Best Move is because of the company's commitment to providing high-quality services at affordable prices. The team at Best Move understands that moving can be a stressful experience, and they strive to make the process as smooth and easy as possible for their clients. They offer a range of services to suit different needs and budgets, including local and long-distance moves, packing and unpacking, and storage solutions. Best Move's man and van services are particularly popular, as they provide a cost-effective and efficient way to move smaller items and furniture.
Another reason that the people of Swanley trust Best Move is because of the company's proven track record of success. The team at Best Move has years of experience in the moving industry, and they have helped countless customers to move their belongings safely and efficiently. They use only the best quality equipment and materials, and they take great care to ensure that their clients' belongings are protected throughout the moving process. Best Move is also fully insured, giving their customers peace of mind and protection in the unlikely event that something goes wrong.
Easy & Convenient Booking Process
Best Move's easy booking process is another reason why the people of Swanley choose to use their services. The company understands that their clients have busy lives, and they strive to make the process of booking their services as simple and straightforward as possible. Customers can contact the team at Best Move by phone, email, or through the company's website.
The team will then provide a quote for the requested services, and they will work with the customer to find a time and date that suits them. Best Move also provides a range of payment options, including cash, credit card, and bank transfer, making it easy for customers to pay for their services in a way that suits them.
Our experience with home and office removals spans more than 10 years. Best Move's technicians are well-trained and subject to regular Quality Control checks, which ensure a high standard of service.
We value client satisfaction and always try to provide quick and efficient removal service at affordable rates. We pride ourselves with having 95% positive feedback. This motivates us to go above and beyond for our customers.
Frequently Asked Questions By Our Customers
How many men will do my removal?
The moving crew can consist of up to three men, depending on amount of goods to be moved, and the schedule demands your move has. We are responsible for providing you with a sufficient number of movers.
How long will my removal take?
Our representatives will make sure to calculate the time needed for your move. It depends on the amount of goods to move, plus the distance that has to be covered. Parking space should also be taken into consideration. The closer the van is parked to your property, the less time it would take the movers to load all your boxes and furniture. Our representatives take all factors into account, so in order to get the time for your removal properly calculated make sure to tell us all the specifics and details of your move.
Do you provide packing and boxes?
Yes, we can include boxes and packing service for your house, office removals, and man and van service. We have high quality packing materials(such as bubble wrap, strong tape and packing paper) to guarantee safe transportation of your goods.
Top Areas We Cover – We Often Receive Inquiries For:
Ready To Book A Service?
Looking for an easy and convenient way to book man and van services? Best Move has got you covered. To get started, you can contact us by phone at 020 3404 5162, email, or by filling out our online booking form on our website. Our friendly customer support team is available 24/7 to answer your questions and help you through the process. We'll ask for your pickup and drop-off locations, the date of your move, and a rough estimate of your belongings. Once we have all the necessary information, we'll provide you with a quote and schedule your service at your convenience.
Testimonials
I ordered some flat packs and I thought it would be easy to assemble. Not only I wasted so many hours, but the pieces never came out. Fortunately, Best Move's man made it look easy, so easy I think I can now do it myself.
Best Move gave me the best quote out of all the man and van companies I called. I was also pleasantly surprised to see how fast and careful they worked. No items were damaged at the end of my move. Definitely would call them again.
Junk clearance is a job I wouldn't like to face. Thankfully, Best Move has a solution and your guys were working like they do rubbish removals every day. Now this place looks set to become our new office.