removals Staines-Upon-Thames
Man And Van Staines-Upon-Thames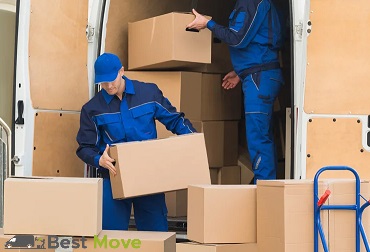 Moving to a new place is an exciting time, full of new opportunities and experiences. However, the process of moving can also be incredibly stressful, and there are many things that you need to consider in order to ensure that everything goes smoothly. One of the most important things to consider when you're moving is whether your belongings are protected in case of loss or damage during the move.
No matter how carefully you plan your move, there is always a risk that something could go wrong. Boxes could get dropped, items could get misplaced, or furniture could get damaged during transit. These risks can be even greater if you're moving a long distance, or if you're using a removals company to help you with the move.
With What Our Professional Staff In Staines-Upon-Thames Can Assist
Staines upon Thames is a vibrant town located in the county of Surrey, just a short distance from London. It is a popular destination for both tourists and new residents due to its rich history, beautiful parks, and excellent transport links. If you're planning to move to Staines upon Thames, you'll be pleased to know that the town has plenty of amenities, including shopping centres, restaurants, and pubs.
However, moving to a new place is never easy, and it's important to take steps to protect your belongings during the process. This is where Best Move comes in handy. Best Move is a trusted and reliable removal company that provides a range of moving services, including packing, storage, and transportation.
What Wonderful Benefits You Can Get By Using Best Move's Solutions
Highly effective, punctual, and dependable removal service – Our man with van specialists have unblemished driving records and are familiar with the quickest routes in Northolt to consistently provide services quickly and correctly.
Numerous additional removal options – We can assist you at every stage of the moving process by offering you services like furniture collection and assembly, storage options, delivery of packing materials and boxes, end-of-tenancy cleaning, and others that you can select from and combine.
The appropriate tools and specialised vehicles – We can transfer various products and help you with any type of move thanks to the tools, supplies, and vans we are furnished with.
Flexible appointment times – We are able to accommodate your hectic schedule and cater our services to your unique requirements.
The Comprehensive Insurance Coverage of Best Move
One of the biggest benefits of Best Move's comprehensive insurance coverage is that it provides you with peace of mind. When you choose to work with Best Move, you know that your belongings are protected, and you can relax knowing that you're in good hands. The insurance coverage offered by Best Move covers a range of scenarios, including loss, theft, and damage to your belongings.
In addition to peace of mind, another significant benefit of Best Move's comprehensive insurance coverage is that it can save you money in the long run. If your belongings are lost or damaged during the move, you may end up having to replace them, which can be costly. However, with Best Move's insurance coverage, you can rest assured that you'll be compensated for any losses or damages, which can help you save money.
Your Belongings Are Protected At All Costs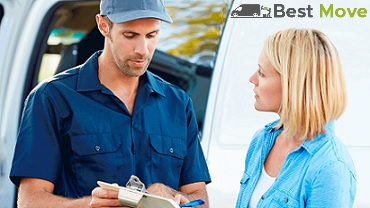 Investing in comprehensive insurance coverage for your move in Staines upon Thames is essential, and Best Move is the perfect partner to help you with that. With its range of services, transparent pricing, and excellent customer service, Best Move is the ideal choice for anyone looking to make a move to Staines upon Thames. So, why wait? Contact Best Move today and start your journey to a stress-free move!
Our experience with home and office removals spans more than 10 years. Best Move's technicians are well-trained and subject to regular Quality Control checks, which ensure a high standard of service.
We value client satisfaction and always try to provide quick and efficient removal service at affordable rates. We pride ourselves with having 95% positive feedback. This motivates us to go above and beyond for our customers.
Frequently Asked Questions By Our Customers
Do you provide packing and boxes?
Yes, we can include boxes and packing service for your house, office removals, and man and van service. We have high quality packing materials(such as bubble wrap, strong tape and packing paper) to guarantee safe transportation of your goods.
What do removal costs include? Are there any hidden or extra charges?
Best Move arranges every single detail and provides you with a quote based on the estimated time for the move. We believe in transparency, so we try to include everything in our calculations. Unexpected situations and delays can occur, so we cannot guarantee our quote is final.
What about moving pets along?
Top Areas We Cover – We Often Receive Inquiries For:
Ready To Book A Service?
Make your move stress-free with Best Move's man and van services. They provide reliable and affordable moving solutions for house, office, and furniture moves. To book their services, visit their website and complete the online booking form. The form requires you to provide details such as your current and new location, the size of the move, and the date and time you require their services. Best Move's team will then provide you with a quote and confirm your booking. You can also choose from a range of additional services such as packing and unpacking, furniture dismantling and reassembly, and storage solutions.
Testimonials
I ordered some flat packs and I thought it would be easy to assemble. Not only I wasted so many hours, but the pieces never came out. Fortunately, Best Move's man made it look easy, so easy I think I can now do it myself.
Best Move gave me the best quote out of all the man and van companies I called. I was also pleasantly surprised to see how fast and careful they worked. No items were damaged at the end of my move. Definitely would call them again.
Junk clearance is a job I wouldn't like to face. Thankfully, Best Move has a solution and your guys were working like they do rubbish removals every day. Now this place looks set to become our new office.