removals Loughton
Man And Van Loughton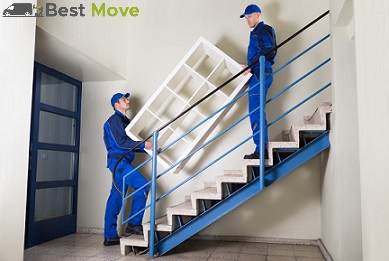 Moving to a new town can be both exciting and stressful. Whether you're moving to Loughton for the first time or you're a long-time resident, finding the right moving company can make all the difference in how smoothly your move goes. Best Move's man and van teams have been helping people move in Loughton and the surrounding areas for years, and they know how important communication is when it comes to making a successful move. That's why the team has a personal approach to each client and is making everything possible to make your move easy and stress-free project while you are paying prices which are reasonable and convenient for any type of budget plan.
Why Communication is Important During Your Move in Loughton
When you're planning a move, communication is key. Best Move's man and van teams understand this, and they make it a priority to keep in touch with their clients throughout the entire moving process. From the initial consultation to the final delivery of your belongings, you can count on clear and open communication from Best Move's team.
Understanding Your Needs: Best Move's man and van teams take the time to understand your unique moving needs. They will work with you to create a customized moving plan that meets your specific requirements.
Keeping You Informed: Best Move's man and van teams will keep you informed about every aspect of your move, from the timeline to the cost. You'll never have to worry about surprises or hidden fees.
Addressing Concerns: If you have any concerns or questions about your move, Best Move's team will be there to address them promptly. They understand that moving can be stressful, and they want to make the process as smooth as possible for you.
Flexibility: Best Move's man and van teams are flexible and adaptable. If you need to make changes to your moving plan, they will work with you to accommodate your needs.
Professionalism: Best Move's team is professional and courteous. They will treat your belongings with care and respect, and they will work hard to ensure that your move is a success.
Loughton And Its Charm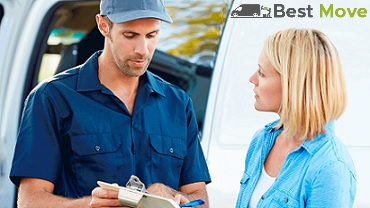 Loughton is a charming town located in the Epping Forest district of Essex, England. The town has a rich history dating back to the Saxon era, and there are still many historical landmarks and buildings that have been preserved to this day. With a population of around 31,000 people, Loughton offers a friendly community atmosphere with all the amenities you need to make your move as comfortable as possible.
Let Best Move Take The Heavy Lifting Out Of Your Move
Working with Best Move's man and van teams during your Loughton move can make all the difference in how smoothly the process goes. By prioritizing clear and open communication, they ensure that you have a positive experience from start to finish. So if you're planning a move to Loughton or the surrounding areas, consider working with Best Move's man and van teams.
Our experience with home and office removals spans more than 10 years. Best Move's technicians are well-trained and subject to regular Quality Control checks, which ensure a high standard of service.
We value client satisfaction and always try to provide quick and efficient removal service at affordable rates. We pride ourselves with having 95% positive feedback. This motivates us to go above and beyond for our customers.
Frequently Asked Questions By Our Customers
What size of van will I get?
Our representatives will calculate the appropriate van size depending on what you need moved. Surveys are carried for big moves, for houses with more than 3 bedrooms. The vehicle options are Transit & Luton vans.
Can I move over the weekend, or overnight?
We can arrange your removals services for every day of the week, any time you want. Bear in mind that extra fee applies for late working hours (after 19:00h). Holiday appointments are not a problem as well. Being convenient is our priority.
How many men will do my removal?
The moving crew can consist of up to three men, depending on amount of goods to be moved, and the schedule demands your move has. We are responsible for providing you with a sufficient number of movers.
Top Areas We Cover – We Often Receive Inquiries For:
Ready To Book A Service?
If you're planning to move house, office, or furniture, Best Move's man and van services are the perfect solution for a smooth and stress-free moving experience. To book their services, simply visit their website and fill in the online booking form. The form requires you to provide details such as your current and new location, the size of the move, and the date and time you require their services. Based on the information you provide, Best Move's team will then provide you with a quote and confirm your booking. You can also select additional services such as packing and unpacking, furniture dismantling and reassembly, and storage solutions to make your move even easier. With Best Move, you can rest assured that your belongings are in safe hands.
Testimonials
I ordered some flat packs and I thought it would be easy to assemble. Not only I wasted so many hours, but the pieces never came out. Fortunately, Best Move's man made it look easy, so easy I think I can now do it myself.
Best Move gave me the best quote out of all the man and van companies I called. I was also pleasantly surprised to see how fast and careful they worked. No items were damaged at the end of my move. Definitely would call them again.
Junk clearance is a job I wouldn't like to face. Thankfully, Best Move has a solution and your guys were working like they do rubbish removals every day. Now this place looks set to become our new office.